Le nouveau set Star Wars 75314 - The Bad Batch Attack Shuttle vient d'être mis en ligne sur le Shop LEGO.
On retrouvera dans ce set l'équipe de la Bad Batch avec Echo, Tech, Hunter, Crosshair et Wrecker ainsi que la navette Havoc Marauder et deux speeder bikes.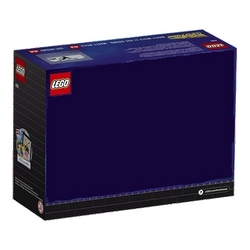 75314 - The Bad Batch Attack Shuttle
(969 pièces - 109,99 €)

Le set est annoncé pour le 1er août 2021 au prix de 109,99 €. C'est cher mais au moins on a toute l'équipe au complet dans un seul set !

Our affiliations
The site is affiliated with the Amazon EU Partner Program and Webgains program.
Support the site for free, buy your LEGO® (or others) through the links of this site.




All photos are subject to intellectual property laws and are the property of the site. No photograph may be reproduced, downloaded, copied, stored, derived or used in part or in whole, without written permission from the owner. All rights reserved. The reproduction, even temporary, of a protected work published in Belgium or abroad is an act of counterfeiting sanctioned by the intellectual property code of 2 years' imprisonment and a fine of € 300,000.


This site uses cookies to give you the best service. By continuing to browse, you accept the use of cookies.
LEGO® is a registered trademark of The LEGO Group which does not sponsor, authorize or endorse this site.
Legal Notice
2016 - 2021 minifig-pictures.be